Product Summary
The CY7C1305TV25-167BZC is a 1.8V Synchronous Pipelined SRAM equipped with QDR architecture. QDR architecture consists of two separate ports to access the memory array. The CY7C1305TV25-167BZC has dedicated Data Outputs to support Read operations and the Write Port has dedicated Data Inputs to support Write operations.
Parametrics
CY7C1305TV25-167BZC absolute maximum ratings: (1)Storage Temperature : –65°C to +150°C; (2)Ambient Temperature with Power Applied : –55°C to +125°C; (3)Supply Voltage on VDD Relative to GND : –0.5V to +2.9V; (4)DC Applied to Outputs in High-Z State : –0.5V to VDDQ + 0.5V; (5)DC Input Voltage[11]: –0.5V to VDDQ + 0.5V; (6)Current into Outputs (LOW): 20 mA; (7)Static Discharge Voltage : > 2001V (per MIL-STD-883, Method 3015); (8)Latch-Up Current : > 200 mA.

Features
CY7C1305TV25-167BZC features: (1)4-Word Burst for reducing the address bus frequency; (2)Double Data Rate (DDR)interfaces on both Read & Write Ports (data transferred at 333 MHz)@167 MHz; (3)Two input clocks (K and K)for precise DDR timing: SRAM uses rising edges only; (4)Two output clocks (C and C)accounts for clock skew and flight time mismatching; (5)Single multiplexed address input bus latches address inputs for both Read and Write ports; (6)Separate Port Selects for depth expansion; (7)Synchronous internally self-timed writes; (8)1.8V core power supply with HSTL Inputs and Outputs; (9)13 x 15 x 1.4 mm 1.0-mm pitch fBGA package, 165 ball (11x15 matrix); (10)Variable drive HSTL output buffers; (11)Expanded HSTL output voltage (1.4V–1.9V); (12)JTAG Interface.
Diagrams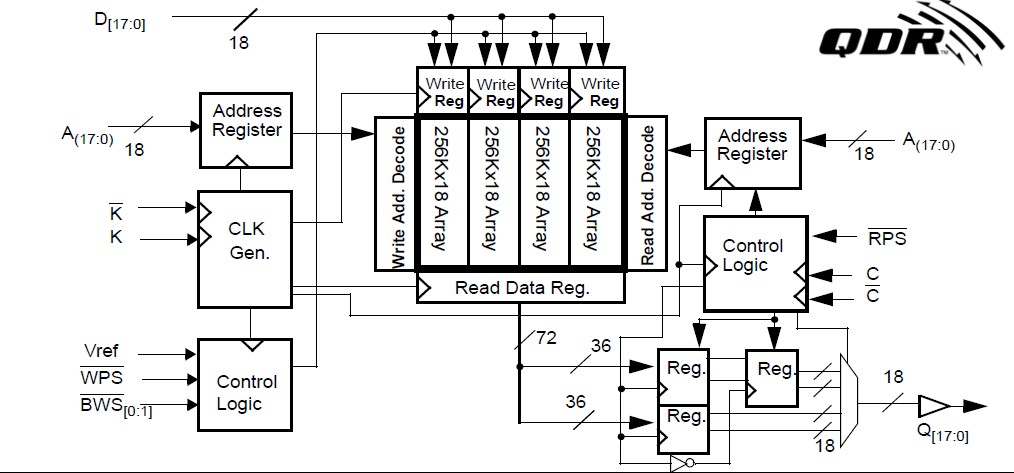 Image
Part No
Mfg
Description
Pricing
(USD)
Quantity

CY7C1305TV25-167BZC

Cypress Semiconductor

SRAM NVSRAM 167 MHz 2.5V

Data Sheet



| | |
| --- | --- |
| 0-86: | $14.69 |
| 86-100: | $13.77 |
| 100-250: | $12.86 |
| 250-500: | $12.21 |

Image
Part No
Mfg
Description
Pricing
(USD)
Quantity

CY7C006

Other



Data Sheet

Negotiable

CY7C006A

Other



Data Sheet

Negotiable

CY7C006A-15AXC

Cypress Semiconductor

SRAM 5V 16Kx8 COM Dual Port SRAM

Data Sheet

Negotiable

CY7C006A-15AXCT

Cypress Semiconductor

SRAM 5V 16Kx8 COM Dual Port SRAM

Data Sheet

Negotiable

CY7C006A-20AC



IC SRAM 16KX8 DUAL 64LQFP

Data Sheet

Negotiable

CY7C006A-20AXC

Cypress Semiconductor

SRAM 5V 16Kx8 COM Dual Port SRAM

Data Sheet



| | |
| --- | --- |
| 0-1: | $16.80 |
| 1-25: | $13.44 |
| 25-100: | $12.59 |
| 100-250: | $11.76 |